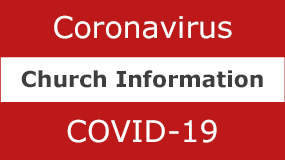 In response to the Coronavirus (COVID-19) situation, DeBows UMC is taking the following action.  Starting on Monday, 3/16/2020, worship at the church and other scheduled church activities will be suspended until further notice.
As we suspend physical activity at the church, the life of the church continues and this includes paying our bills and supporting our ministries. We are thankful for your faithful giving and encourage you to continue to do so during these difficult times. You may continue your giving by sending your offering check directly to the church or by using the online giving feature, found in the footer of the church website. It is easy, secure, and appreciated.
Note about the Food Pantry Ministry:
The Trustees will meet to discuss how best to continue to run the Food Pantry Ministry. This is a vital ministry to the people that depend on the service it provides and we would like to continue this ministry if at all possible.  Monitor the church website for more information.
Stay Informed:
Along with the normal bi-weekly church newsletter, we will continue to send out special emails as needed to keep you informed.
A special page has been created on the DeBows website. It will contain a chronological summary list of released information, church decisions impacting the life of our church, and links to other information. Click HERE to access this page. Please bookmark it and check it often, along with the church calendar for the latest information.
For our members who do not have email or internet access we will communicate updates and information by phone.