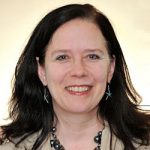 A new pastor has been appointed to DeBows UMC, effective July 1, 2018. Pastor Denise Tiedemann will succeed Pastor Lawrence "Wren" Hillis at DeBows. Pastor Wren will be moving to Madison, NJ (adjacent to Drew University), where his wife, Pastor Kate has just been appointed to Madison UMC. As we welcome Pastor Denise to our community faith, we wish both Pastor Wren & Pastor Kate all the best as they start a new chapter in their ministry.
Below is the official appointment announcement from Bishop Schol of the Greater New Jersey Conference:
Denise Tiedemann has been appointed to Pleasant Grove and DeBows United Methodist Churches in Jackson. Denise Tiedemann has been serving United Methodist Churches for over 20 years. She has been the lead pastor at Centenary UMC in Lambertville and Linvale UMC in Ringoes. She has been an intricate part of a church-plant and a church revitalization. She loves working with children, and serves as the Annual Conference's Childcare Coordinator. Denise and her husband, Joe have four children and are foster parents. She has a background in dramatic arts and music and has ministered to all ages by teaching and performing. Her heart for mission has led her to serve with A Future with Hope and the Skainos Project in Belfast.