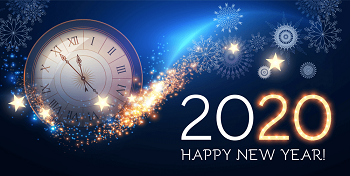 Have you made any New Year's resolutions yet? If not, here is one you might consider: "Bible in One Year"
"Bible in One Year" is a free Bible reading app with commentary by Nicky and Pippa Gumbel. Nicky Gumbel is the Vicar of HTB in London and pioneer of Alpha.

The app will work with any iPhone or Android smart phone. If you do not have a smart phone or just prefer email, you may also subscribe to receive a daily email with that days reading and commentary.

This is a fun and easy way to manage your daily devotions. Just spend a few minutes each day following the app or daily email and by the end of 2020 you will have read the entire bible and will get some great insights along the way.

To install the app, go to the app store from your smart phone and search for "Bible in One Year". For more information or to subscribe to the daily emails, visit: http://www.bibleinoneyear.org/

You may contact Pastor Denise if you would like more information about this particular bible reading application.