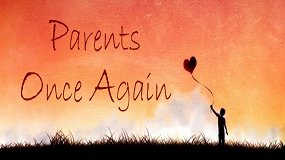 Welcome to Parents Once Again, a ministry of DeBows UMC.  This ministry is administered by Donna Ridge, Christian Counselor.  You may contact Donna via the "Contact Us" page on this website.
The purpose of the Parents Once Again ministry is to connect with other grandparents raising their grandchildren and to offer encouragement and support where needed.  This will be enhanced by Donna's personal experience and solid grounding in Christian values and the power of the Gospel.
This ministry is facilitated by a dedicated blog, which has been established to share information and foster discussions on issues related to the challenges of grandparents raising grandchildren.  People may share threaded comments for a specific blog posts or may contact Donna directly with questions or other information.
Hopefully enough  people  will engage in this ministry to allow us to form a physical support group that would meet at the church.  People interested in such a support group should let Donna know so she can plan accordingly.
You may view the blog by clicking on the link below: