The DeBows Pathfinders went hiking at Baldpate Mountain, Titusville, NJ, near Washington Crossing State Park, on Saturday, June 9. The Pathfinders are discussing their plans for the summer and schedule information will be posted on the church website. You may also view some pictures from the hike below.  You may contact Wayne Ervin for more information about the DeBows Pathfinders group.

Park sign entering the parking area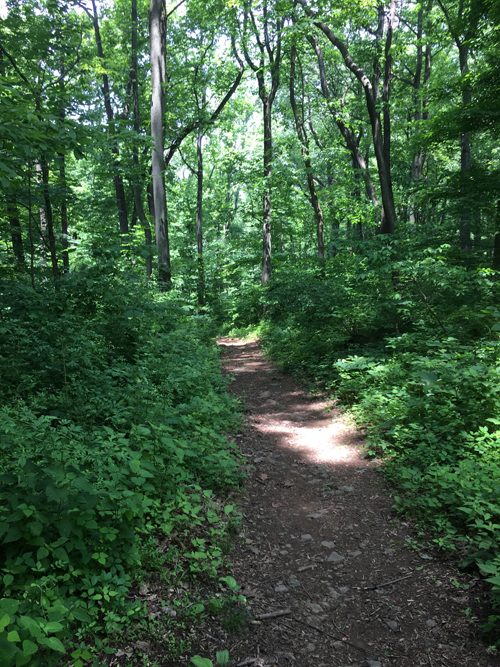 Section of the Blue trail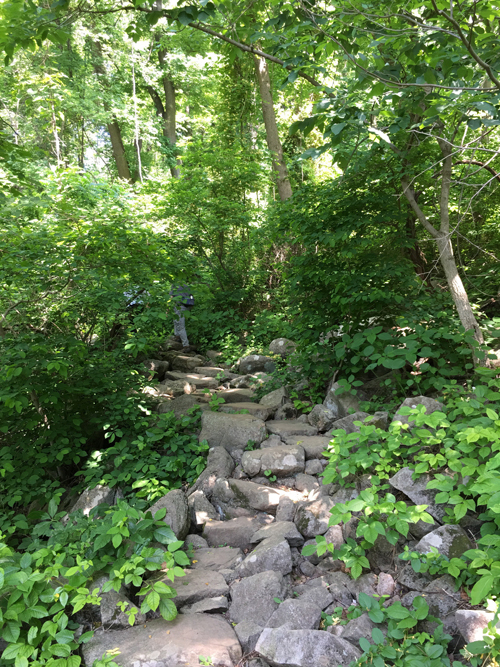 Rocky section of  the Blue trail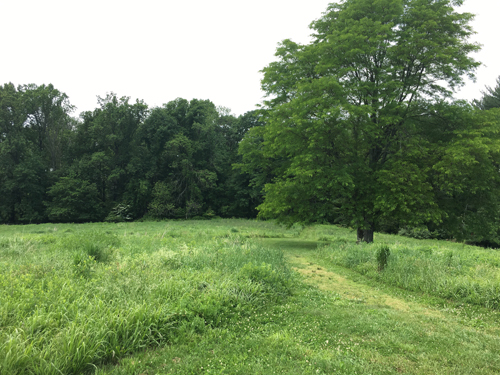 Open meadow where several trail heads meet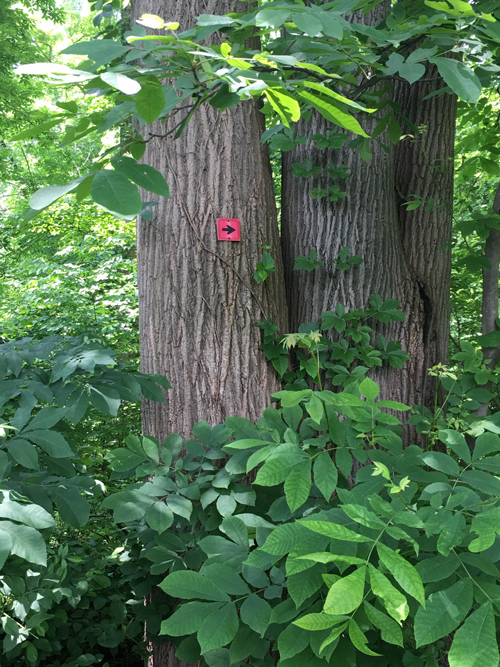 The "infamous" Red trail marker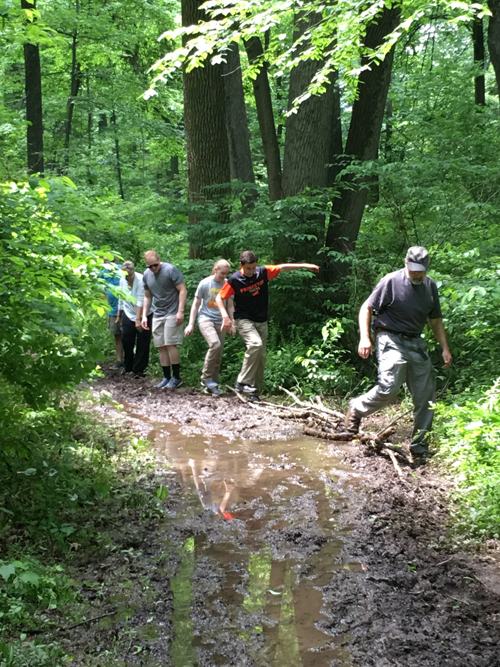 Why was the Red trail infamous - here is one reason!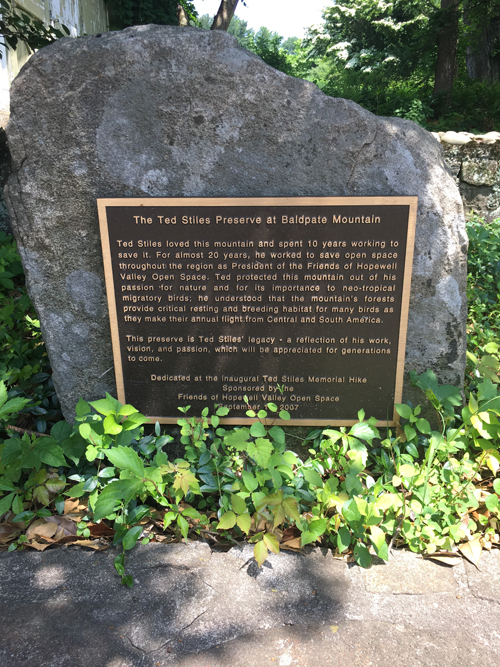 Plaque honoring Ted Stiles, namesake of the park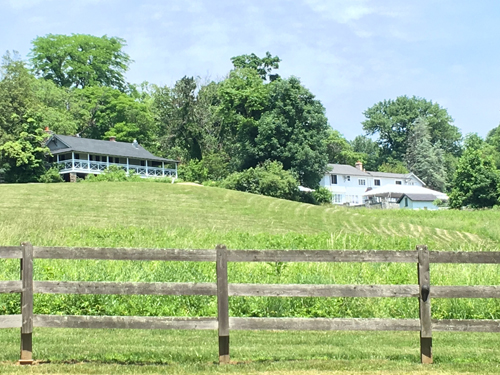 Looking back up the hill at some park buildings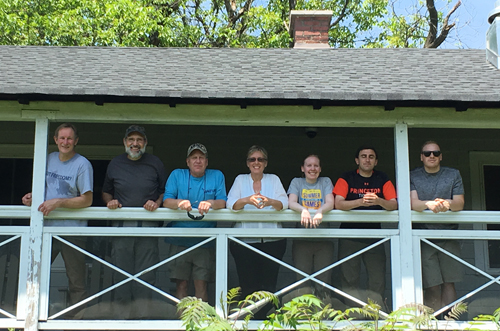 Group shot taken on porch of one of the buildings