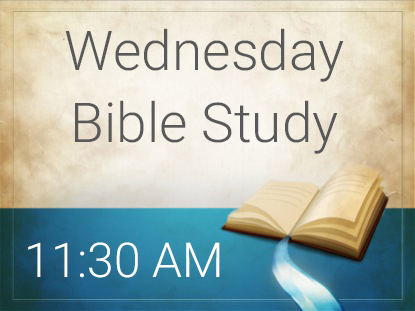 DeBows has a long history in the area of education and the study of God's Word. As early as 1867, DeBows was known as a Methodist Episcopal Sabbath School. Christian education for children, adult bible study, and worship were held in the DeBows School House near the present location of the church. Today, the study of God's Word continues to be an essential part our church.
The Wednesday Bible Study meets from 11:30 AM until 1:00 PM in Fellowship Hall. There is an optional prayer time in the sanctuary at 11:15 AM, prior to the bible study. Everyone is welcome to attend and may join the study at anytime.
NOTE: The Wednesday Bible Study group is currently on summer break. The study will resume on Wednesday, September 11 at 11:30 AM. The topic of study will be the Gospel of Mark. This will be an 8 week study (2 chapters per week). Monitor the church website for more information.