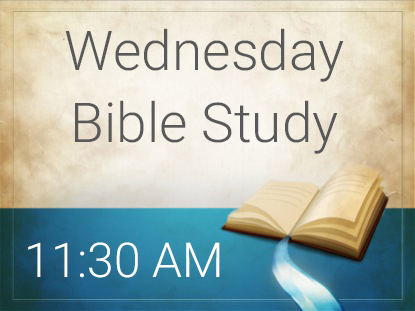 DeBows has a long history in the area of education and the study of God's Word. As early as 1867, DeBows was known as a Methodist Episcopal Sabbath School. Christian education for children, adult bible study, and worship were held in the DeBows School House near the present location of the church. Today, the study of God's Word continues to be an essential part our church.
The Wednesday Bible Study meets from 11:30 AM until 1:00 PM. There will be an optional prayer time in the sanctuary at 11:15 AM, prior to the bible study. Pastor Denise is leading a study based on the Lee Strobel book, "The Case for Christ".  See Pastor Denise for details and the book.  Everyone is welcome to attend and may join the study at anytime.
Below is the proposed schedule for the study. People will come to the study having read these chapters prior to the discussion.
The Case for Christ
1/16: Intro & Chapter 1
1/23: Chapter 2
1/30: Chapter 3
2/6: Chapter 4
2/13: Chapter 5
2/20: Chapter 6
2/27: Chapter 7
3/6: Chapter 8
3/13: Chapter 9
3/20: Chapter 10
3/27: Chapter 11
4/3: Chapter 12
4/10: Chapter 13
4/17: Chapter 14 & Conclusion
Easter is April 21 – We will take a break before starting another study.