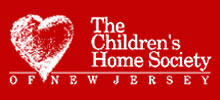 2020 Holiday Gift Drive
DeBows will once again support the Children's Home Society of New Jersey by participating in their annual Holiday Gift Drive. Like many things in 2020, the Gift Drive will be conducted "virtually" this year. While the method of participation is different than in past years, the need has never been greater. The gifts you donate may be the only present some of these children will unwrap on Christmas morning, and it will remind them that someone cares.  
Donating gifts is easy! Click on the below button to purchase the gifts you would like to donate. You will be emailed a tax receipt at the time of purchase. All purchases made using the below link will be acknowledged as coming from DeBows UMC. All items ordered online will be shipped directly to the Children's Home Society of New Jersey for processing and distribution. You may contact Tom Hornak with any questions.
*** IMPORTANT ***
Orders must be placed by November 30
"Thank You" for your support of this DeBows mission activity. Through your generosity, we are able to share God's love with at-risk babies and children in our area. You may click here for more information about The Children's Home Society of New Jersey.