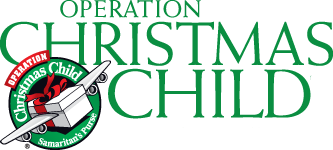 During October & November 2022, DeBows will be collecting items to support Operation Christmas Child. You can pick up a shoebox or just bring in a shoebox item. Gina Pezzino is the Project Leader for this mission activity. You may contact her with any questions at 480-313-1778 or at justgoats@gmail.com.
Items will be collected October thru mid-November and Gina will deliver collected items to the regional drop-off location on Sunday November 20. See suggested age & gender appropriate shoebox items below.
OCC-Gift-Suggestions-PDF

Below is a short overview video about Operation Christmas Child. "Thank You" for your support.