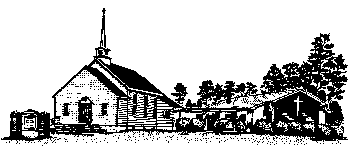 DeBows had its beginnings in 1867.  It was then known as the DeBows Methodist Episcopal Sabbath School.  Although not an official church, Christian education classes and worship were held in a small schoolhouse near the site of the present church. In 1896, DeBows officially became a Methodist Episcopal Church.  Two parcels of land were purchased at the current location and a new church building was erected.
DeBows grew steadily in the coming years. This growth was both physical and spiritual and was fueled by the congregation being active in doing God's work. In 1956 the church building was moved back from an increasingly traveled road and relocated over a full basement and expanded to include classrooms, offices, and a fellowship hall with a full kitchen.
In April 1963 a forest fire swept through Jackson and completely destroyed the fellowship hall.  Undeterred, DeBows congregation made immediate plans to rebuild the hall and add modern facilities.  The hall was then used to host frequent church dinners, which helped to quickly pay off the mortgage for the new hall.
On April 23, 1968, The United Methodist Church was formed when The Evangelical United Brethren Church and The Methodist Church merged.  Since then the church has been named DeBows United Methodist Church.
Between now and then, the church has continued to be a beacon of God's love.  DeBows UMC recently celebrated over 125 years of serving God in our community.
With the Holy Spirit as our guide, please join us as we continue the journey.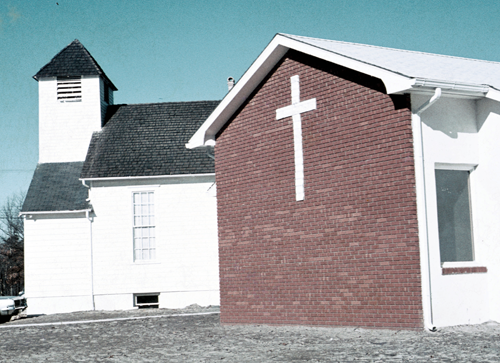 Church with Bell Tower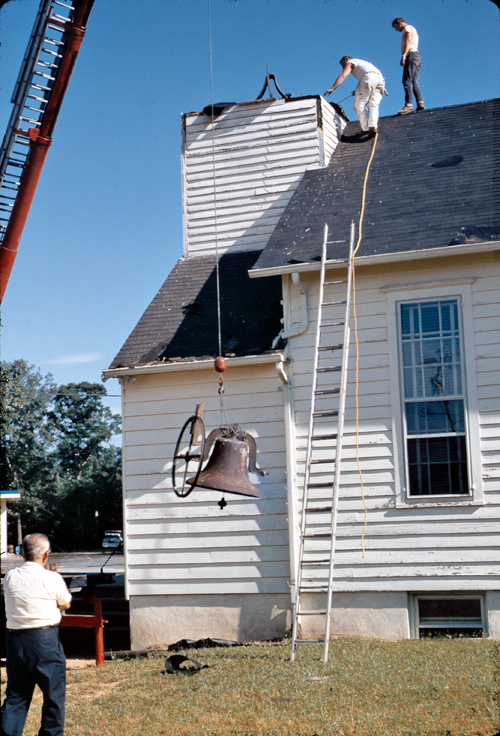 Bell being removed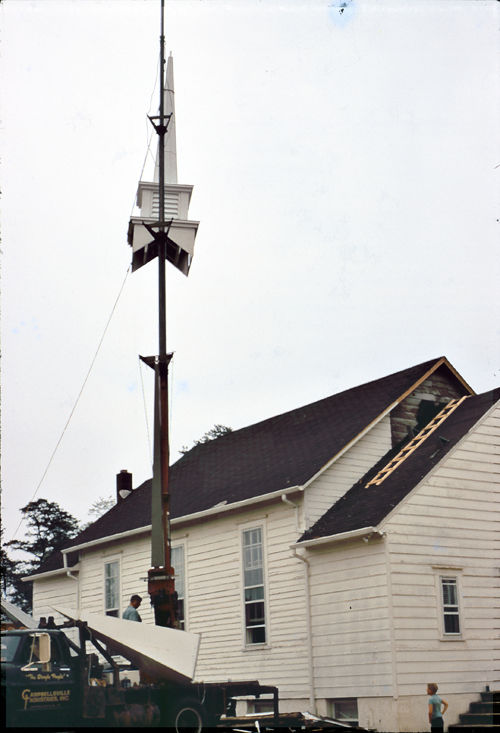 Steeple being installed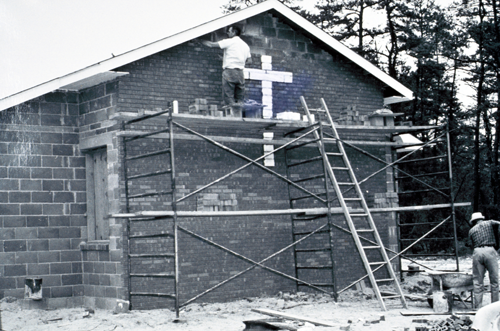 Brick work with cross on Fellowship Hall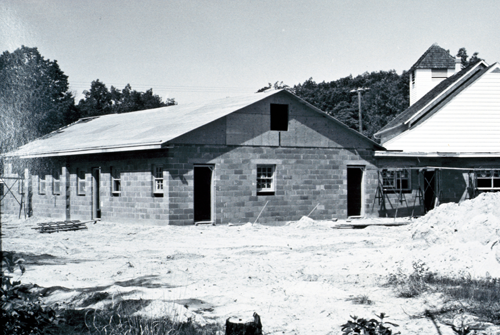 Rear of Fellowship Hall under construction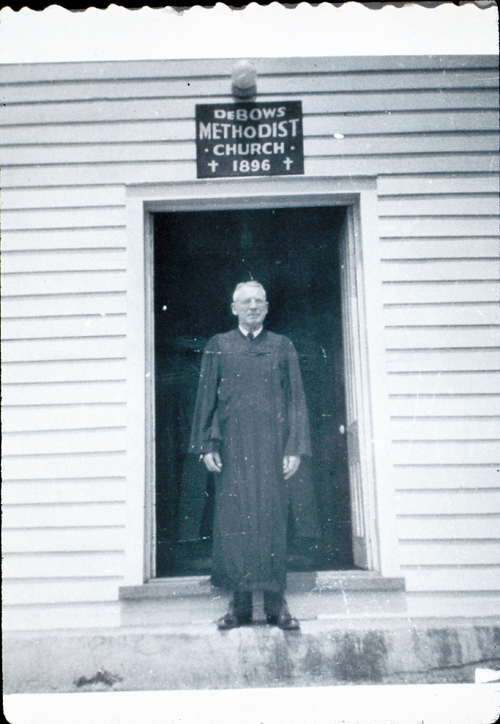 Old church building with 1896 sign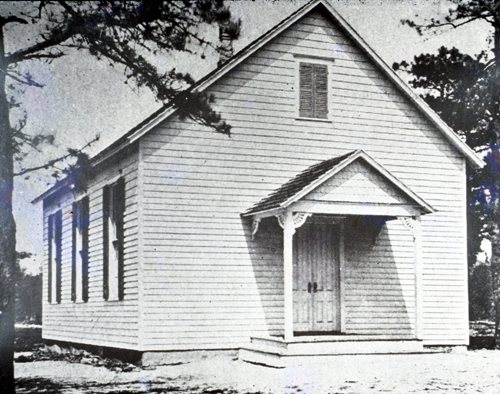 Original building (picture taken about 1910)