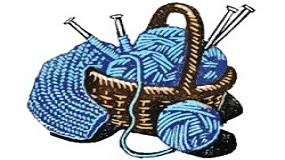 The DeBows Prayer Shawl Ministry has been in existence since the Fall of 2008. Its members lovingly donate their time and talents by creating hand-knitted and crocheted shawls for those in need. Because there are so many people in need of prayer, and because we want to do more than say we are praying for them here at DeBows United Methodist Church, this ministry offers tangible evidence of our prayers and concern and of God's love.
This is an on-going ministry and prayer shawls are collected all year long. The prayer shawls are normally distributed during Advent season when the church visits shut ins and Nursing Homes.
You can find patterns and other information at www.shawlministry.com.  This website was listed as a resource in the 2015 July/August Interpreter magazine article named "Wrapping One Another in Jesus' Love".
Completed prayer shawls can be mailed to or dropped off at the church.
Many thanks to those who have participated in this ministry.