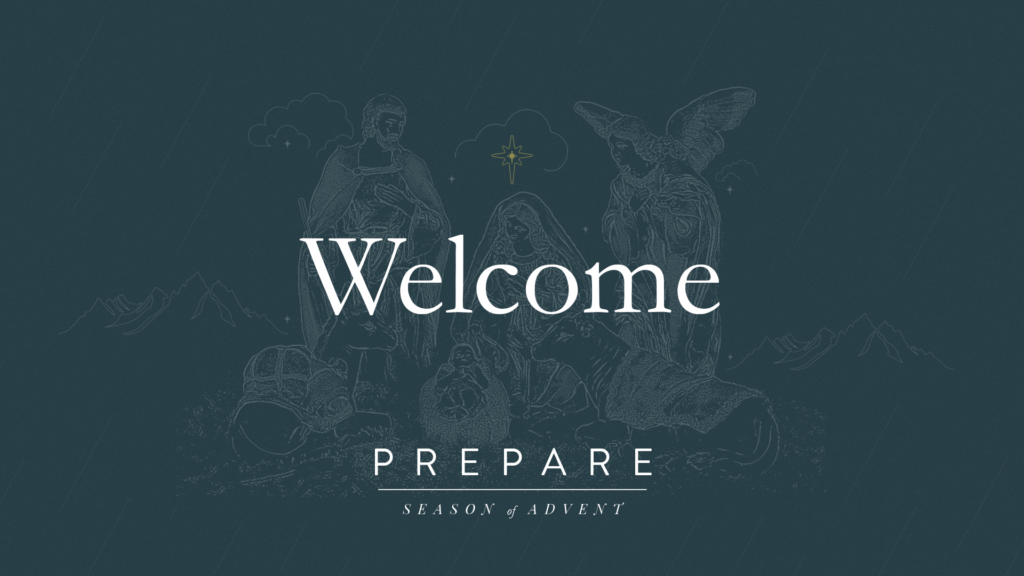 Please join us for the
Prepare Sermon Series

Anyone who has hosted a Christmas dinner or party can tell you, there is a ton of preparation that goes into throwing these holiday celebrations. Many of us find ourselves doing lots of preparing in this busy season of lights, tinsel, and wrapping paper. Yet, what are we really preparing for? Who are we really preparing for? This Advent, hear God's call: "Prepare!" – for the coming one, Jesus. Hear this imperative as an invitation to strip away all the fuss and ready your heart and life for the change that is coming when Jesus gets here.

December 3
KEEP AWAKE | MARK 13:24-37
Advent is an invitation to stay awake as we wait for and recognize God's inbreaking.

December 10
GET READY | MARK 1:1-8
To get ready is to prepare our hearts and lives for Jesus.

December 17
TESTIFY | JOHN 1:6-8, 19-28
To testify is to tell how our story is part of God's story.

December 24
BE COURAGEOUS | LUKE 1:26-38
God invites us to face the unknown with courage, like Mary did.

CHRISTMAS EVE CANDLELIGHT SERVICE – 7 PM
GO! | LUKE 2:1-20
Go; Emmanuel, God, is with us.

December 31
WORSHIP AND BLESS | LUKE 2:22-40
Respond to God's faithfulness with worship and blessing.