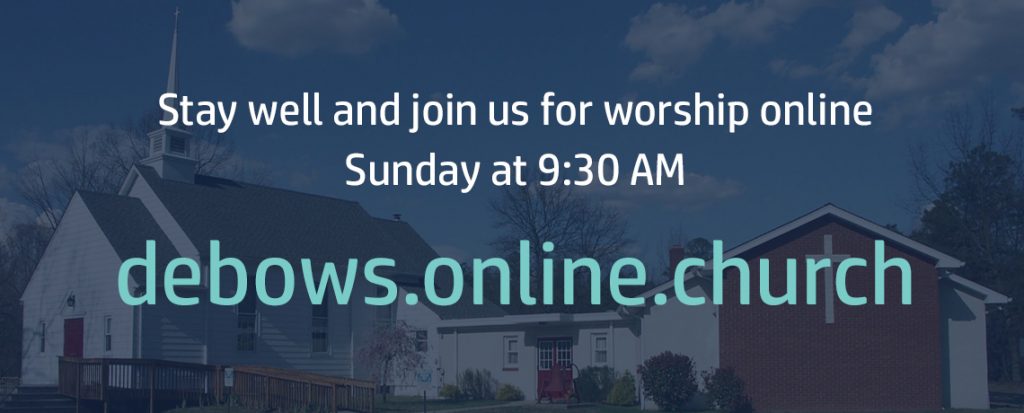 In response to the COVID-19 situation, DeBows has suspended all worship services at the church until further notice and has established the ability to present worship online. You can now attend online worship at debows.online.church. The standard worship service time will remain the same: Sunday morning at 9:30 AM. You will have the ability to replay the worship service after the first 9:30 AM presentation.
While we are currently apart physically, we are together in Spirit. We hope you will join us weekly as we find new ways to worship together.
Click links below to re-play recent worship services . . .
July 26, 2020 – Revival Sunday