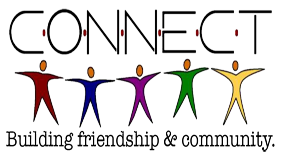 Please join us for Fellowship Time each Sunday after the 10:00 AM worship service. You will be able to enjoy friendly conversation and light refreshments.
Visitors are welcome and encouraged to join us for this time of fellowship.  You will have the opportunity to meet people from the congregation and learn more about the DeBows community of faith.
Also, for months having 5 Sundays, we celebrate the 5th Sunday with a Covered Dish Luncheon during Fellowship Time.  If members of the congregation wish to host a fellowship time, please sign up for a specific week at the sign-up table located outside of Fellowship Hall.  This ministry is made possible by the donations received during Fellowship Time and the people who volunteer to host each week.