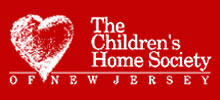 Formula for Hope
As a summer mission initiative, DeBows support the Children's Home Society of New Jersey's "Formula for Hope" campaign. To facilitate this, we distribute empty baby bottles and ask people to fill it with spare change over the course of the summer. This spare change could mean the world to a baby in need. Donations support over 50 life saving programs and services that CHSofNJ provides throughout New Jersey and Eastern Pennsylvania. It makes a meaningful difference in the lives of at-risk babies and children in our community. During the summer of 2018, were able to raise almost $600 for this outreach activity.
Holiday Gift Drive
DeBows will once again participate in the Holiday Gift Drive in support of the Children's Home Society of Trenton. A list of children, with ages and suggested gift items, will be made available on Sunday, November 4. Tom Hornak is coordinating this outreach activity. If you are participating, please place gifts in in a shopping bag (unwrapped) and bring them to church by Sunday, December 9. They will be delivered to the Children's Home Society during the following week. They may be the only gifts some of these children will receive this Christmas. This is one way we share the love of Christ during this very special time of year with those less fortunate than ourselves.
Gift drive information from The Children's Home Society
Help at-risk babies and children have an unforgettable holiday this year!
The Children's Home Society of New Jersey has been saving children's lives and building healthy families throughout NJ and Eastern PA since 1894. And each year at Christmas, we partner with caring donors to give each child the special holiday they deserve.
Holiday gifts from our generous donors are so much more than toys and clothing; your gift may be the only present a local child unwraps on Christmas morning, and it will remind them that someone cares. Your gift will give a child hope for a better future.
Please help us spread cheer and show the true meaning of the holiday season by participating in our Holiday Gift Drive. With over 2,000 children enrolled in our 50+ programs this year, we need your help more than ever.